…and there was a girl. Isn't there always a girl in all the best stories? Remember though, this story isn't one of the best stories. It's just a story. And, obviously in hindsight, this wasn't THE girl, this was just a girl. At the time though, if you can put yourself there I would have told you that this was THE girl. My first love, or what I thought I knew about love at the time first love. And this girl had recently broken my heart, broken it hard. Some sordid and treacherous stuff had gone down and I couldn't even comprehend at the time that such stuff could ever go down. It rocked my world. I might say today that it rocked my worldview.
There was that job I was fired from. It was rational that I was fired I would say. Had it coming. Probably wasn't performing well what with all that moping around about the girl and blown up world view. I can't really say I was all that devastated. By this time it made sense that I had been fired because everything was crumbling around me. In a way I expected it and the event itself was just a milestone on a predetermined chartered course to destruction. By now there was no stopping this steamroller of doom and I had it all coming to me.
Whatever I'd done leading up to that point, I thought, was bringing all of these bad tidings upon me now. Some sort of naive view of karma or fate. Don't get me wrong, I thought I was a pretty good guy and I didn't understand why all these things were happening to me but I was pretty sure that it was "meant to be". After all, there were all those instances of six six six showing up at random places, especially while I was playing solitaire. I played a lot of solitaire at the time, with real cards mind you, because I had a lot of time to kill and I was looking for what it all meant and trying to make sense of it all and put all the pieces together. I mean, I really knew it was going to turn out – at least I did prior to all of this stuff falling apart. After all, at the time I pretty much knew everything. The things I didn't know were deep mysteries and I figured if I could just get a handle on some of those deep mysteries of the universe it would all work out. But not anymore. Things were in quite a bit of disarray. By then I really needed to understand "If you were driving faster than the speed of light with your headlights on what would happen?"
By then, I spent a lot of time playing solitaire, with real cards, and staying up really late drinking coffee and talking about deep meaningful questions that really didn't lead anywhere to try to make sense of why all those sixes were showing up and why I had been cursed with all of this seemingly "bad luck".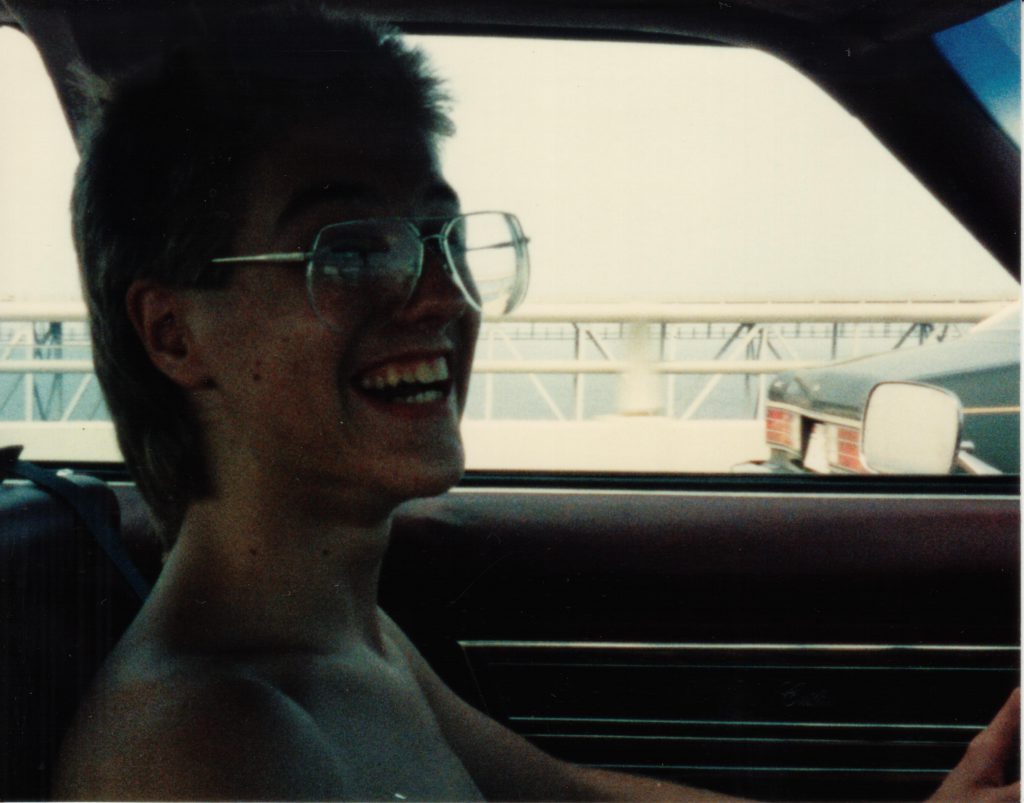 There were other things as well. Bad things that had happened that I can't even recall anymore, but you can be assured that at the time they were BIG things, and they were BAD things.
Only a year before that I'd graduated high school and I knew a lot about the way life was going to turn out. I had a plan after all, and I had a girl after all, and I had a job after all, and I had friends to hang out with and drink coffee all night – after all. I was going to take the year off after high school, work for a while and save up some money to go to college. I sure wasn't going for that join the Army for two years and get your $18,000.00 for college business. That was for suckers. I was no sucker. I'd spend that time working, and saving, and hanging out with my girl, and drinking coffee, and in time, playing solitaire.
Now this story isn't some cautionary tale about growing up and maturing as an adult. This is just my silly old story. And if you're reading this you probably have your silly old story too, though it may not seem all that silly to you. Certainly, the timing lines up with a "oh, you were just a kid and thought you knew everything and had to grow up a little bit and have the world teach you some things through the school of hard knocks and blah, blah, blah…" kind of story. And yeah, that is one way to look at it.
The thing about this story though is that what I was looking for, this great mystery of the universe I was subconsciously seeking out, was really out there…